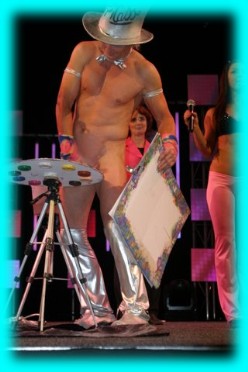 This guy will paint your portrait with his penis.
I'm sorry!
Tags: painters, penile art, penis
2 Responses to "Pricasso"
G Says:
February 25th, 2008 at 11:02 pm

God. If i knew THIS was available as a job in high school… I would have studied so hard.

alexia Says:
March 20th, 2012 at 3:39 pm

shit i wanna see his penis like now, maybe he will come over to my house and paint me one!!!!!!!!
Leave a Reply